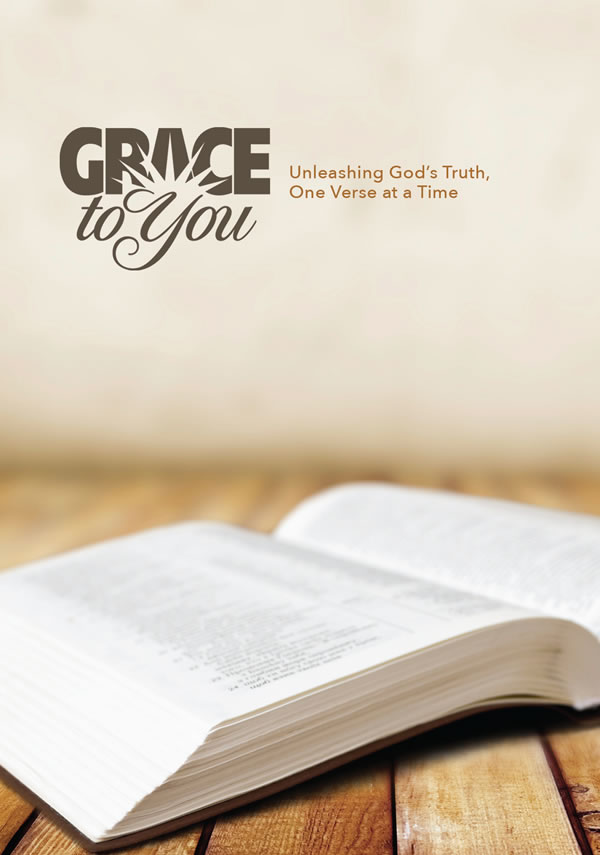 Desde el principio, la batalla entre el bien y el mal ha sido una batalla por la verdad. La serpiente en el Jardín del Edén, comenzó su tentación cuestionando la veracidad de la instrucción previa de Dios: "Conque Dios os ha dicho: "No comáis de todo árbol del huerto? ... "No moriréis; Sino que sabe Dios que el día que comáis de él, vuestros ojos serán abiertos, y seréis como Dios, sabiendo el bien y el mal" (Génesis 3:1,4-5). Y ésta ha sido su táctica desde entonces - arrojar dudas sobre la revelación directa de Dios.
A lo largo de los siglos, esta antigua guerra contra la verdad se ha luchado en varias ocasiones, incluso dentro de la iglesia. El escritor bíblico Judas, por ejemplo, enfrentó una situación así cuando escribió su epístola. Aunque había querido escribir sobre las maravillas de la salvación común que compartía con sus lectores, se vio obligado en su lugar a instar a sus lectores a "contender ardientemente por la fe que ha sido una vez dada a los santos" (v. 3). Los falsos maestros, como terroristas espirituales, se habían introducido clandestinamente en la iglesia (v. 4). Las mentiras que estaban extendiendo, como granadas de mano doctrinales, eran espiritualmente devastadoras. Eran enemigos de la verdad; y Judas se vio obligado a denunciarlos y enfrentarse a ellos.
Durante las últimas décadas, la iglesia en los Estados Unidos ha peleado esta misma batalla en varios frentes. En los años sesenta y setenta, la doctrina de la infalibilidad de la Biblia fue objeto de un ataque directo. La Biblia, se decía, estaba llena de errores, por lo que no se podía confiar en ella como histórica o científicamente exacta. En los años ochenta y noventa, la suficiencia de la Escritura fue atacada. El movimiento carismático (con su necesidad de revelación adicional de Dios) y la psicología cristiana (con su énfasis en las técnicas de apoyo neo-freudianas) intentaron socavar el hecho de que Dios "nos ha concedido todo cuanto concierne a la vida y a la piedad por medio del conocimiento verdadero de Él", tal como se revela en las Escrituras (2 Ped. 1:3).
A medida que finalizaba el milenio, el ataque a la verdad revelada de Dios vino de una manera nueva. Esta vez, la relevancia de las Escrituras fue el punto de ataque. En lugar de ser calumniada directamente, la Biblia fue descartada en silencio por los líderes de la iglesia para los que la enseñanza bíblica, simplemente, no era una prioridad. El movimiento defiende limitar la presentación de la verdad divina a lo que los incrédulos estén dispuestos a tolerar.
Un nuevo movimiento está surgiendo dentor y alrededor de los círculos evangélicos. Ahora, al parecer, el principal objeto de ataque será la perspicuidad de la Escritura. Influenciado por las ideas posmodernas acerca del lenguaje, el significado, la subjetividad y la verdad, muchos evangélicos más jóvenes se preguntan si la Palabra de Dios es lo suficientemente clara para justificar la certeza o dogmatismo en cualquier punto de la doctrina. Irónicamente, este nuevo movimiento más o menos hace caso omiso de todos los debates anteriores. En cambio, sus defensores están mucho más interesados ​​en el diálogo y la conversación. Como resultado, la verdad proposicional (que tiende a acabar el diálogo en lugar de iniciarlo) es despreciada y rechazada como un vestigio obsoleto del modernismo del siglo XX.
Este movimiento es muy diverso y todavía está en desarrollo, pero generalmente se lo conoce como "la iglesia emergente".
El artículo de hoy forma parte de un artículo de John en la edición de otoño de 2006 de The Master's Seminary Journal. El texto completo de este artículo, junto con otros de ayuda con respecto a la iglesia emergente, pueden ser leídos si obtiene una copia de la revista de The Master's Seminary.
Disponible sobre el Internet en: www.gracia.org
DERECHOS DE AUTOR ©2019 Gracia a Vosotros
Usted podrá reproducir este contenido de Gracia a Vosotros sin fines comerciales de acuerdo con la política de Derechos de Autor de Gracia a Vosotros.