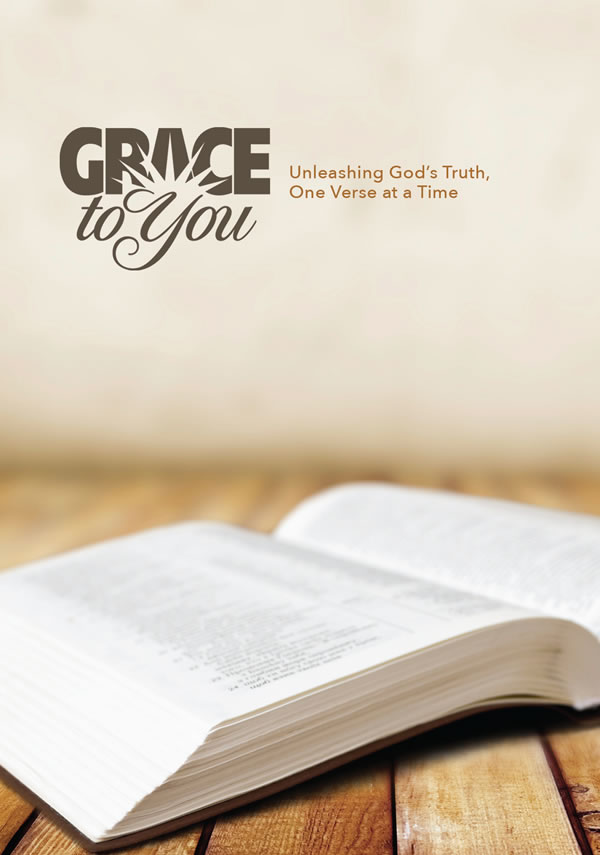 El ministerio de radio y publicaciones , se encuentra en un importante proceso para ampliar sus fronteras y con ello alcanzar a más personas en otros idiomas, en más países alrededor del mundo con la predicación del Pastor John MacArthur.
En este proceso, todos los idiomas aparte del Inglés incluyendo el Español, tendrán el mismo formato en los programas para radio. Este formato consiste en predicar y grabar los sermones originales del Pastor John MacArthur, directamente del sermón original ya traducido.
Este nuevo formato, nos lleva a cambiar la voz en el programa , dado que el Pastor Henry Tolopilo, ha venido haciendo su ardua labor; traduciendo, adaptando y predicando los sermones. Un sistema que sin duda ha sido de enorme bendición para muchas personas. Ahora queremos unificar el formato para que las personas en todos los idiomas en los que Grace To You está trabajando, tengan acceso a la traducción "palabra por palabra" de John MacArthur.
Por todo lo anterior, a partir del mes de Julio de este año, tendrá una nueva voz, una persona con el mismo compromiso y fidelidad con que el Pastor Henry Tolopilo lo ha venido haciendo.
Para algunos de ustedes esta nueva voz puede serles familiar. Él ha estado haciendo la voz del Pastor John MacArthur en "Preguntas y Respuestas con John MacArthur" que se escucha en la página del Internet, www.comentariosmacarthur.com hace más de un año.
Grace To You quiere agradecer públicamente de manera muy especial al Pastor Henry Tolopilo, por su extraordinario trabajo a través de estos años. Él ha servido al Señor de una manera fiel y desinteresada, conectando a las personas con . Muchas gracias Henry de parte del equipo de Grace To You y de las miles de personas que se han beneficiado con tu fiel ministerio.
Miguel Contreras
Director de Gracia a Vosotros