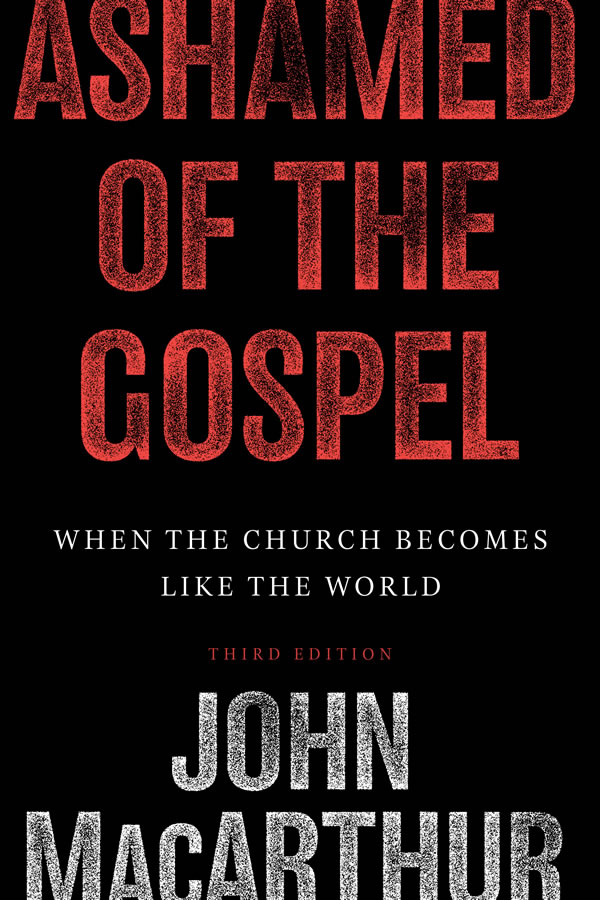 A Bold and Timely Book from John MacArthur
Today, Christians are told that if you can make sinners comfortable, they'll be more open to the gospel. If you can convince them that the Bible's message poses no threat to their way of life, perhaps they'll believe. Remove the offense of the gospel, and maybe they'll accept it—and you.
This dangerous nonsense isn't new. Charles Spurgeon battled the same pragmatic philosophy more than a century ago, faithfully arguing that the Word of God alone is sufficient to penetrate sin-hardened hearts.
In Ashamed of the Gospel, John MacArthur gives a biblical analysis of the pragmatism that has infected the church and delivers a compelling call to the church today: Stand firm on the Word of God—it is the only good news with the power to save.
If you're contacting us for the first time, we'll send you a copy of Ashamed of the Gospel as our way of thanking you for getting in touch. As a part of our ministry family, each month you'll get a letter from John MacArthur that includes:
an offer to receive a free book or CD
candid discussion of current events and biblical issues
updates and ministry news
opportunities for you to help strengthen others in your community and beyond with biblical truth
To get your copy of Ashamed of the Gospel and join our mailing list, fill out the form below.