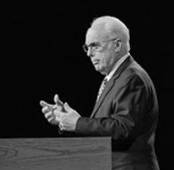 During the Strange Fire conference, attendees submitted scores of questions for the panel Q&A sessions—many more than the speakers had time to address.

Below you'll find answers to the questions not addressed by the speakers. You can also listen to or download the two Strange Fire question-and-answer sessions, as well as other conference content—free of charge:


Disclaimer:
Why would we post negative reactions to Strange Fire? At least two reasons: First, we want our critics to know we're listening and that we're not above criticism. Second, by posting a fair amount of the criticisms we've received, we believe readers will be able to judge whether the criticisms are legitimate, whether we've answered them over time, and whether critics are addressing the real issues. With that in mind, here are what we believe to be the most substantive reactions thus far.
The Book