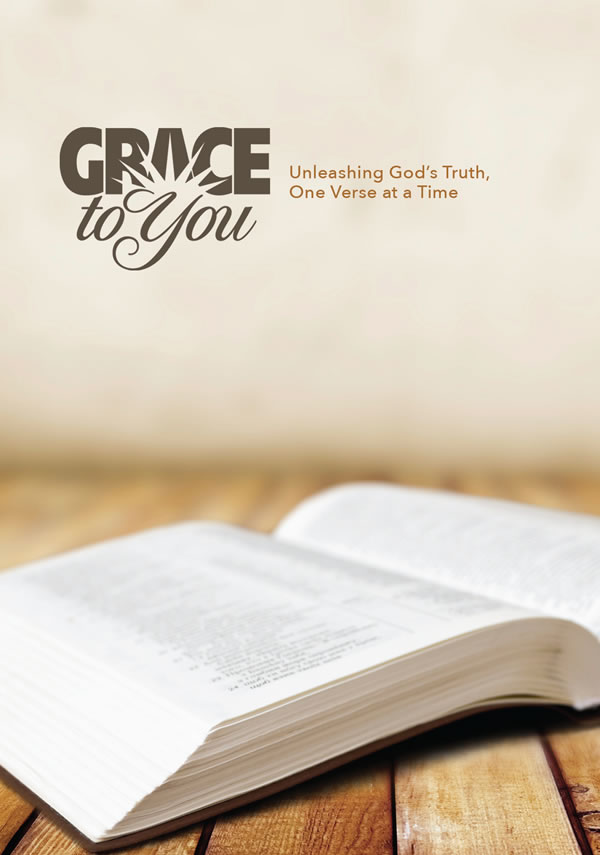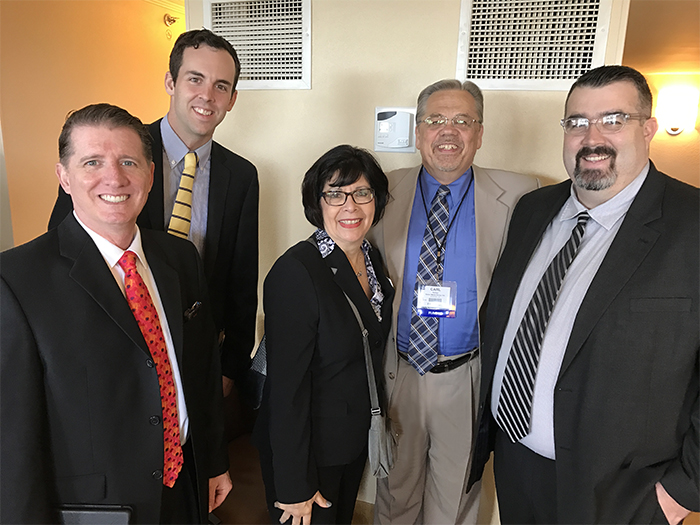 February 25, 2018, was a significant—and bittersweet—day in the history of our ministry. It marked the final time that Carl Miller hosted a "Grace to You" radio broadcast.
Since 1985, Carl's has been the "other voice" heard on the daily and weekend "Grace to You" radio programs that feature John MacArthur's verse-by-verse Bible teaching. Carl has hosted more than ten thousand of our broadcasts these past thirty-three years. Amazing.
A few weeks before his final broadcast, I reminded Carl that he has been—to me, and to so many others before me—a joy to work with. He is a consummate professional, and his godly life, integrity, and faithfulness have made him an ideal partner with Grace to You. Millions have associated Carl Miller with Grace to You and John MacArthur, and they always will. That's an association we're very proud of.
When Carl joined the Grace to You team, he lived and worked in Southern California, not far from our headquarters. Since then, Carl's career with Salem Media Group has taken him to New York, Cleveland, back to New York, and, for the past fifteen years, Oklahoma City. Thanks to the wonders of technology, Carl has been able to stay with Grace to You through the changes of address and job. Though he has lived thousands of miles from our office, he has always been an essential part of our team, inviting listeners to stay tuned for verse-by-verse teaching, asking John questions, and faithfully passing along our contact information.
Though you may be familiar with Carl Miller's voice, let me tell you about Carl Miller the person. He has been married to his wife, Louise, for forty-three years. They have two sons and two daughters, all grown, and five grandchildren. He is a faithful follower of Christ who has lived a life above reproach. In the ten years I've had the privilege of working with Carl, I've never heard him use an unkind word. He is joyful, encouraging, and has a wonderful sense of humor. Carl has represented Grace to You extraordinarily well. More importantly, he has represented his Lord and Savior well.
If you have tuned in to our broadcast since February 26, you've heard our new host, Phil Johnson, Grace to You's Executive Director. Few people know John MacArthur as well as Phil does. Their relationship goes back nearly four decades, to before Phil began working at Grace to You. Phil has edited most of John's books. He serves as an elder at Grace Community Church and pastors a fellowship group there, preaching multiple times a month. And he's interviewed John dozens of times both on radio and at conferences.
That makes Phil an ideal host—really the only possible replacement for Carl. He is as familiar with John's teaching as anyone, including John. And because he works at our Southern California headquarters, he can join John in studio for every broadcast. That means follow-up questions, personal anecdotes, and biblical insight from another world-class theologian. Listeners will benefit from the in-studio interaction between John and one of his closest friends and co-laborers.
Let me say again how grateful we are for our decades of ministry alongside Carl. We are excited about the future, as Phil settles into his new role as radio host. And we remain committed as ever to our core purpose: "Unleashing God's Truth, One Verse at a Time."
Corey Williams
Manager of Broadcasting