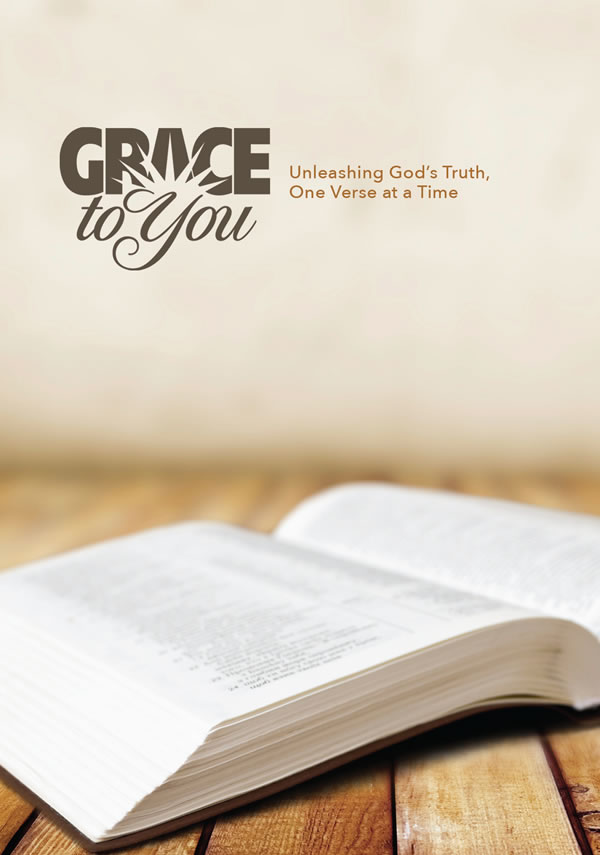 Ahora, existe una nueva manera de escuchar las emisiones de "Grace to You" y "Gracia a Vosotros". Manteniendo
nuestro objetivo de lograr que el ministerio de enseñanza de John MacArthur sea lo más extenso posible, agregamos a nuestro repertorio de radio, podcasts, transmisiones de audio y aplicaciones móviles, la posibilidad de escuchar nuestra transmisión por teléfono.
¿Cómo funciona?
Con una simple llamada telefónica, usted puede escuchar la transmisión a pedido. Y así como es en nuestro podcast, "Gracia a Vosotros," estará disponible los sábados y domingos. Para "Gracia a Vosotros", la emisión del día viernes será repetida durante el fin de semana.
"Grace to You" en inglés: (605) 475-8155
"Gracia a Vosotros" en Estados Unidos (EEUU) y Puerto Rico: (605) 475-8155
"Gracia a Vosotros" en México: 89-9274-6677
¿Cuál es la diferencia?
Este servicio gratuito utiliza los minutos de la llamada, no los datos. Debido a la popularidad de los teléfonos celulares y a la creciente tendencia de los planes de llamadas ilimitadas con datos limitados, esperamos que esta opción sea útil para:
las personas que viajan a diario conduciendo cuando la emisión no está en la radio y que no quieren usar su plan de datos para transmitir el programa;
aquellos que están en áreas en donde la transmisión no está disponible en la radio y que no tienen acceso a una computadora o tienen acceso limitado;
aquellos que no tienen teléfonos "smartphones" o planes de datos;
muchas otras situaciones en las que una llamada telefónica es más conveniente que nuestras otras opciones en otros medios de comunicación.
¿Dónde está disponible?
Por el momento, sólo está disponible en los Estados Unidos; sin embargo, esperamos expandir este servicio a otros países en el futuro.
*Si bien este servicio funciona desde teléfonos fijos, se aplicarán los cargos correspondientes a llamadas de larga distancia.